Description
Shape and Share Drum Performances Like Never Before
The Yamaha EAD10 is a revolutionary new way to mic, record, and share drum performances with the world. In mere seconds, capture a drum kit just as you hear it in the room, or access hundreds of scenes (presets) with hi-res digital samples and FX. Once you've got sounds dialed in, sharing is easy. Dual 1/4″ outputs route the stereo drum mix to any standard interface for fuss-free pickup. USB and aux inputs let you jam along to music on your phone or flash drive, saving the mixed song and performance to the internal hard drive or a connected laptop. You can even use the free Yamaha Rec'n'Share app to sync video from your phone and audio from the EAD10 for picture-perfect drum covers that are ready to share.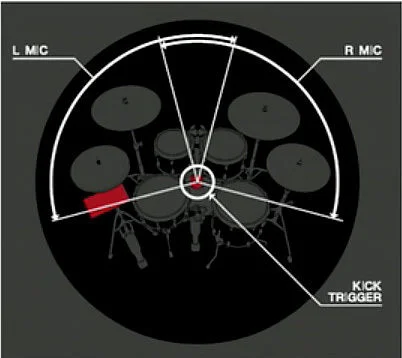 Set up in seconds
The two-in-one kick sensor/stereo microphone system mounts quickly to the batter-side hoop of your bass drum to capture kick, snare, toms and cymbals just as you hear them in the room. Add a snare trigger like the Yamaha DT50S (not included) for even greater versatility. Once installed, use the EAD10 module to browse 50 preset scenes, 757 sounds, and 36 digital effects and blend to taste. With 200 user preset scenes, you can easily map out a custom kit for every song in your set.
Drum covers done quick
Just ask our friend Casey Cooper (COOP3RDRUMM3R) what it takes to record drum videos. You're looking at thousands of dollars in microphones, stands, and camera equipment, not to mention the learning curve of setting it up and using it all. The Yamaha EAD10 Rec'n'Share app eliminates cost and hassle by injecting your phone video with awe-inspiring drum audio. It all happens on the fly: pick songs from your iOS music library, find the sound you're after, and point and shoot. The app syncs audio and video together for a performance that's easy to share with friends, bandmates, and video services like YouTube.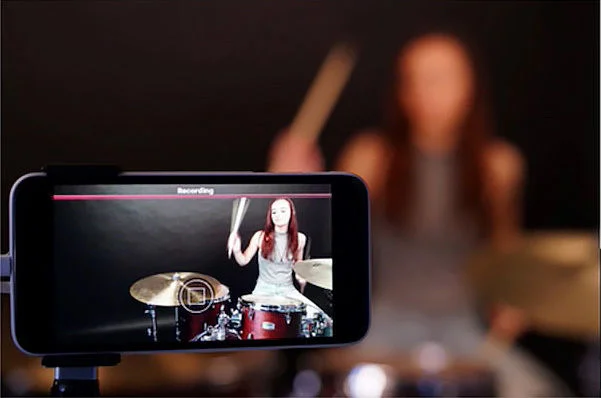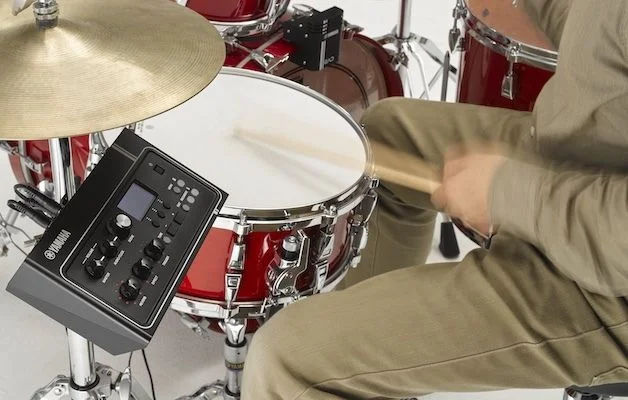 Streamlined practice
Wrestling with a particularly difficult song section? Looking to maximize your practice time? The Yamaha EAD10 can beat- and tempo-analyze songs on the way in and serve you a click for more effective practice. Not only that, it can also loop portions of songs or slow them down until you get up to performance speed.
Yamaha EAD10 Electronic Acoustic Drums Microphone System Features:
Quickly and effectively mic any acoustic drum kit
Sets up in seconds
Stereo microphones capture snare, toms, and cymbals just as you hear them in the room
Included kick sensor picks up the nuance of your pedal performance
Optional snare trigger supported (not included)
EAD10 module includes 250 scenes (50 preset, 200 user), 757 sounds, and 36 digital effects
Hybridize kits and craft all-new drum sounds
Share YouTube-ready drum covers via the free Rec'n'Share app (iOS)
Record 16-bit/44.1kHz WAV files to your laptop over USB
Jam along with music on your phone or USB drive
Tempo-analyze incoming audio
Loop and adjust playback speed while you learn songs
Includes module holder, two audio cables, and power supply