Description
Club-quality Sound for Your Studio Space
With their VM-70 6.5-inch Active Monitor Speaker, Pioneer DJ injects club-bumping bass and pristine audio into any studio setting. This speaker builds on Pioneer DJ's long legacy of fantastic products with a clear-sounding studio monitor complete with plenty of gut-punching bass. The combination of a Class D amp with 96kHz sampling DSP and an aramid fiber cone delivers an authentic, uncolored sound that's free from unwanted vibrations. Best of all, the VM-70's high-powered onboard DSP controls allow you to fine-tune this impressive studio monitor to any space you choose, ensuring the best-quality audio in every setting. Add a pair of Pioneer DJ VM-70 6.5-inch Active Monitor Speakers to your rig and give your studio setup a professional-level edge!
World-class components deliver an exceptional studio-grade sound
To deliver their promise of uncompromisingly stellar sound, Pioneer DJ outfitted the VM-70 with high-quality components throughout. It all starts with the perfect recipe for low-noise operation and audiophile-grade sound: a Class D amplifier with 96kHz sampling DSP. Its ultra-lightweight aramid fiber cone delivers a strong and focused sound, and Pioneer DJ's unique Vortex Bass Accelerator only pumps out the tightest bass response possible from its free-flowing bass reflex port.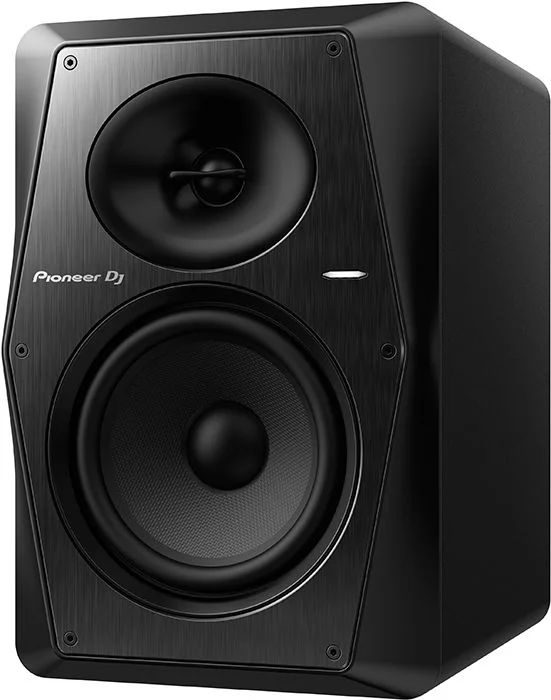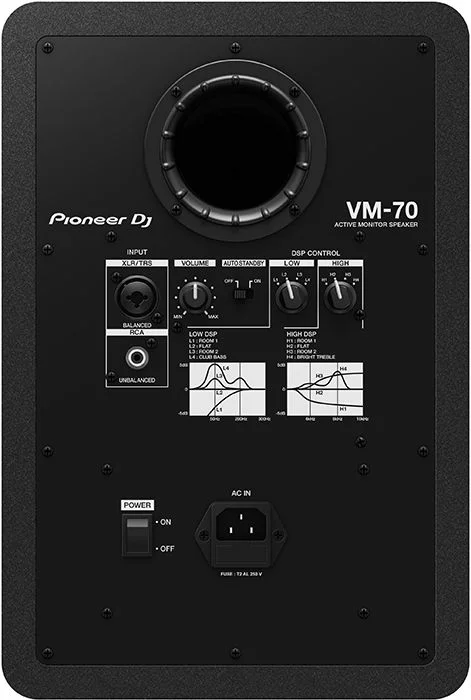 Flat voicing with onboard shaping options
One unfortunate drawback of some active studio monitors is the coloring that sometimes occurs when in use. This takes away from the natural sound of the music and can leave you unnecessarily wanting more from your mixes. However, VM-70 monitors sport flat voicings, ensuring you only hear your music the way it should be. In situations calling for some additional EQ tweaking, handy DSP controls for Low and High settings on the back are ready to enhance your sound with impressive results. Music Shop Nepal's producers can't get enough of the DSP controls' versatility — they are capable of shaping bass and high-end frequencies with a visual chart that makes it easy to visualize what is happening to the sound.
Pioneer DJ VM-70 6.5-inch Active Monitor Speaker Features:
High-powered 6.5-inch studio monitor with a 1-inch dome tweeter
Class D amp and 96kHz sampling DSP combine for low-distortion operation and crystal-clear sound
Vortex Bass Accelerator delivers room-shaking bass
Flat voicing produces an impressively natural sound
Onboard DSP Low/High controls shape your sound to whatever space you are in